I have been designing surfboards since 1984. I have worked with many different levels of surfers from beginners to professionals and feel the design / test / feedback / re-design approach has led to the success of my custom surfboards. I have worked and learned from some of surfings greatest shapers like Mike Diffenderffer, Barry Kaniapuni, Dick Brewer, Larry McElheny, Chris Lundy, Jeff Bushman, Zen Del Rio, and many more. This has given me a broad design base and a greater understanding of surfboard design. When you order an Amundson Custom rest assured you are getting a surfboard designed for your specific needs.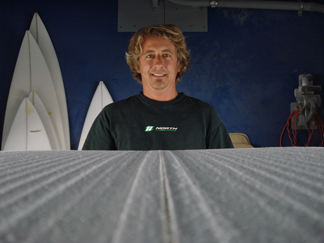 Here I am testing a new fish and Longboard In Mexico!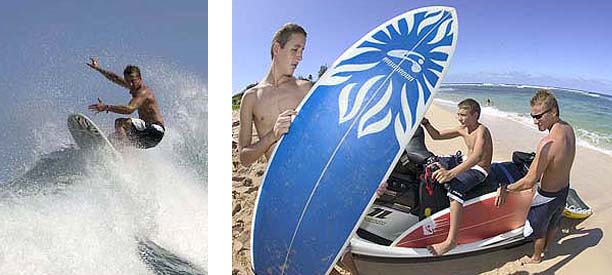 Cruising with my boys on my home break!